Wildlife Removal Experts
ECO Widlife Control has been animal control Toronto Greater Area loyally for the past 14 years. Most of the calls we are getting are related to raccoon removal Toronto and squirrels removal Toronto. We provide service to all of animal control needs in toronto as well as the surrounding areas. We provide a variety of services such as humane wildlife removal, Raccoon removal, Squirrel removal, Skunk removal, Bird removal, Bat removal, dead animal removal, animal damage repair, attic restoration, and prevention work. Our service is remarkably fast and efficient service. Check out our reviews.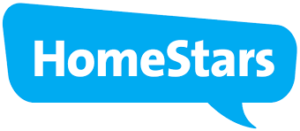 Call Now:
Take Close Look At What We Do?
Watch as Complete Wildlife Removal Services team in action of a raccoon removal Toronto area from a residential property.
Providing A Fast SAME DAY Wildlife Control Service
24  hours a day
7 days a week
&
HOLIDAYS
CALL NOW:
24/7 WILDLIFE REMOVAL
We remove all wildlife from residential and commercial properties for wildlife control Toronto and the serranding areas. We only use humane removal methods such as a one-way door system.
PREVENTION SERVICES
Keep the nuisance wildlife away! Ask us how we could help wildlife proof your property. We will seal and secure vulnerable areas with a special screening and guarantee your property will be pest free.
WILDLIFE DAMAGE REPAIR
Wildlife damaging your biggest investment? Not to worry! We will repair most damages caused by raccoons, skunks, birds, bats, and squirrels.
Animal Control Toronto, ON
Toronto is a beautiful city with a massive pest problem. Raccoons, Squirrels, Skunks, Bats, Birds, Mice, and Rats live among us, in our attics, garages, chimneys and under the deck/shed. Once you have a nuisance wildlife, you need to remove it quickly and humanely. A lot of experience is needed to remove these critters successfully. Most wildlife removal calls in Toronto, GTA is for raccoon removal, Squirrel Removal, and Skunk Removal.
The City of Toronto does not provide any removal services for nuisance wildlife but they do have a section on their website about "wildlife in the city". This is where we come in. With years of experience in humane raccoon removal, squirrel removal, skunk removal, bat removal and bird removal, we can guarantee a successful removal backed by Toronto's best guarantee. We have been removing raccoons, squirrels, skunks, bats, and birds from attics, chimneys, garages, shed and decks with 100% success rate. Call our office 416-878-3733 for same day wildlife removal service in Toronto, ON.
INSPECTION IN TORONTO
We will start with inspecting your property for signs of animal damage and entry. Such area might be in your soffits, roofline, roof vent, roof pipe or chimney. We will also check your attic for signs of damage. Once the inspection is complete, and we know all the entry point locations, we will come up with a plan to get the critters out and stop them from getting back in. The benefit of an inspection is that we look for more than just wildlife. We check for signs of chewed wires, displaced insulation, water leakage, and other damages.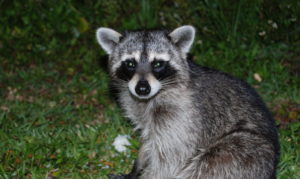 RACCOON REMOVAL TORONTO
Once we determine what type of animal has gotten in, we can go ahead with installing a one-way door specific to that animal. This device will provide a way for the wildlife to leave but not get back in. We will also seal the damaged area with screening to prevent further damages. Live trapping is also another wildlife removal method. In situations where a one-way door can not be installed, we will use live catch traps to capture raccoons, squirrels, and skunks. After capture, we will relocate the animal to a more suitable place and release it.
For same day raccoon removal, squirrel removal, skunk removal, bat removal and bird removal in Toronto, ON call our office 416-878-3733 today.
OTHER SERVICES
Besides removing raccoons, squirrels, skunks, bats and birds, Complete Wildlife Removal offers a variety of services of Animal Control Toronto area such as Pest Inspection | Prevention Solutions | Animal Damage Repair | Insulation Services | Dead Animal Removal.
Stop calling around for different trades! Make one call to Complete Wildlife and we will take care of everything for you. Need to change a roof vent? We can help! Got missing shingles? We will install them! Damaged Soffits? We will repair it!
WHY CHOOSE ECO WILDLIFE CONTROL FOR ANIMAL CONTROL TORONTO?
ECO Wildlife Control Removal Services Inc truly cares about our wildlife and clients. Our number one mission is to solve our client's nuisance wildlife problem quickly and on a budget but we will not compromise the welfare of the evicted animal. We only use humane removal methods such as one-way doors which allow animals to get out on their own and not be able to get back in. This device is preferred by most wildlife control companies. After the removal, ECO Wildlife Control  will guarantee the work done for 5 years. Get a piece of mind and contact the company that will go above and beyond for you. Call 416-878-3733 or 1-888-466-2122 to book an appointment today.
I was so pleased with the service I received on the weekend from Complete Wildlife. Very prompt and professional. Highly recommended.
Mohammad A, Thornhill
I had raccoons living in my chimney. Alex came out and installed a special door on the top and I haven't heard the raccoons since. Thank you for your service.
John S., Toronto
I couldn't believe the kind of damage caused by squirrels on my roof. Alex Removed the squirrels and repaired my roof. I was amazed how fast it was all done. Great Job!
Rose H., Richmond Hill